In Shirley Yip's latest film, the United States government is playing the third wheel.
Written and directed by the alumnus, "Marriage Interview" is a comedic short film about a couple being interviewed to obtain a green card and permanent residence in the U.S. for one of them. As they begin answering the immigration officer's questions, the fiancées reveal surprising information about themselves that forces them to consider the flaws in their relationship, Yip said. Thematically, she said the film is a story centered on both immigration and love.
"It's about the absurdity of having to prove the love you have for each other in front of the government," Yip said.
From her understanding, Yip said many immigrants who go through this process are interrogated with questions that may make them feel as though they pose a threat to the U.S. government, when in reality they are ordinary people who happen to have fallen in love with an American citizen. She said she wanted to convey that this portrayal of immigrants as possible threats is inaccurate and hopes audiences understand the only thing foreign about the short's protagonist is her passport.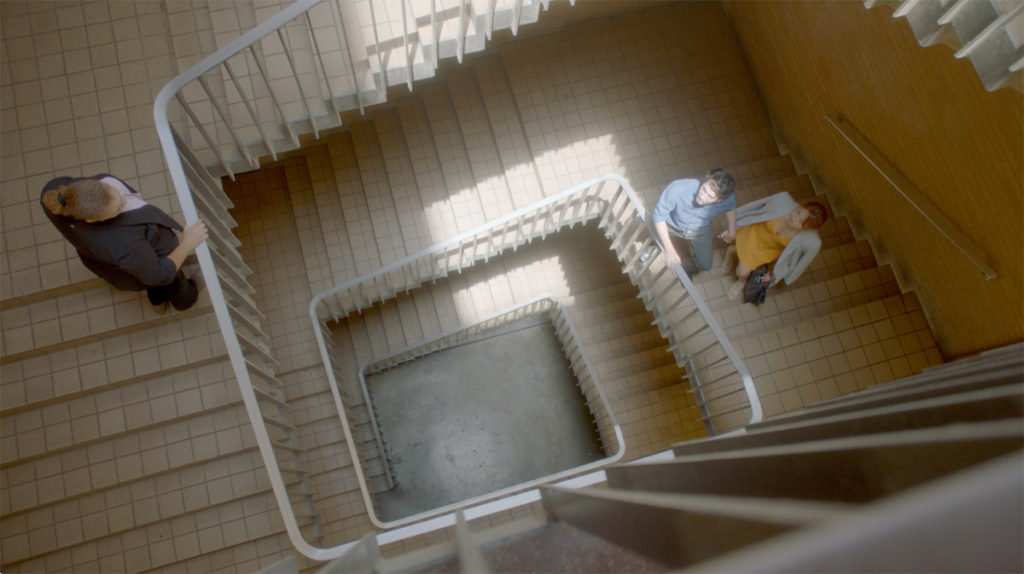 [Related: UCLA alum's short film 'de closin night' tackles questions of identity, belonging]
As a Canadian, Yip said she initially developed the idea for the short from her experience as an international student, considering the avenues one could take to stay in the country. She said she wanted to write a grounded comedy that was centered around laughter even in the presence of emotional moments.
"There are a lot of films about immigration, but they tend to be very heavy, tragic and emotionally manipulative," Yip said. "I didn't want to go that route. For me, it was essential (to) have an immigrant story that is light and accessible."
When assistant director Yue Gu first read the script, she said she noticed that although it was a comedy, the short managed to address problems in U.S. governmental policy surrounding immigration. Gu said much of the crew was made up of students who had never been married before, so reading the screenplay also made them understand the reality of the interview process for immigrant spouses.
To add a sense of liveliness and greenery into the story, "Marriage Interview" was filmed at Bunche Hall, which Yip said she chose because of its unique look, unlike the red brick commonly used in other UCLA buildings. She said she used the hall's Palm Court – which is characterized by palm trees and other plants – for the film's opening scene, in which the characters are sitting in a waiting room ahead of their interview. By filming the scene there, she said the location turned what would have been a boring, dull waiting room into something that looked like the Garden of Eden.
"The look and feel of it (Bunche Hall) has an otherworldly element," Yip said. "It brings life into a setting that's … a government building."
In terms of interior set design, production designer Maya Bayukova said she wanted the film to feel bare and rough to reflect the energy of bureaucratic industrialism. With Photoshop, Bayukova said she constructed a prop that was inspired by a real poster she saw in an online video featuring a sample marriage interview. Through the use of these statement pieces like posters and flags, she said she hoped to visually translate the nature of power and authority of government institutions to the screen.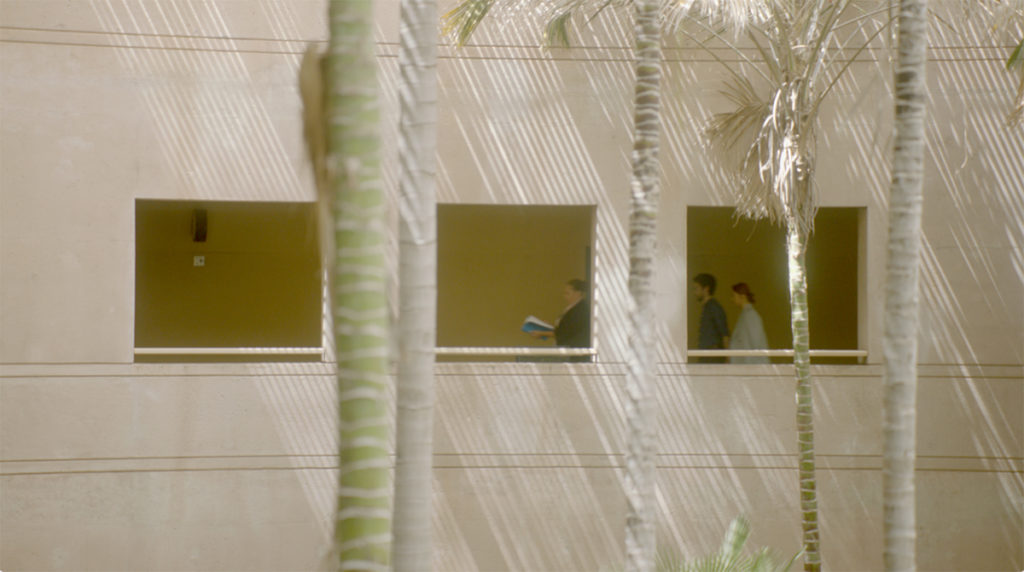 [Related: Graduate student premieres short film 'The Blessing']
Because of the COVID-19 pandemic, production for the short was pushed back from its initial filming schedule in 2020. The delay changed the creative direction of the film, Yip said, adding that the new, recasted actors were more comedic in their performances than her previous cast. The two-year delay helped Yip gain more confidence as a director, and she said the updated filmmaking process felt more personal because she was able to work with friends and former classmates suchas Bayukova.
Having recently wrapped production, Yip said the short is currently working on sound mixing and music composition, and she intends to submit the final product to film festivals next year. Ultimately, she said her goal was to create a film that was both funny and informative, highlighting the experiences of individuals undergoing these marriage-based green card interviews.
"Having an accessible comedy … is a window into what bureaucracy is like for the average immigrant," Yip said.
link