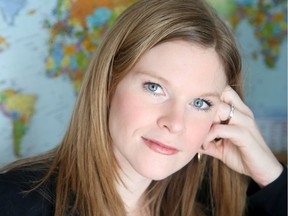 Article content
Local immigration lawyers say they are frustrated and puzzled after application packages for spousal sponsorship permanent residency have been sent back with little explanation.
Article content
The federal government has made family reunification a priority. It created a "triage" processing system which came into effect in December 2016 to reduce wait times and said it was committed to processing 80 per cent of the applications it received as of Dec. 7, 2016, by the end of December 2017.
But lawyers in Ottawa say some packages have come back with scant explanation of what's wrong or missing — typically an item highlighted on a checklist of documents and a form letter, with no explanation of the exact problem. It forces the applicant to re-apply, which keeps families apart and prevents spouses from being able to accept or keep jobs, they say. 
One lawyer compared the situation to sending an application "into the abyss."
Article content
"You can't know when an application will be spit back. The problem is not knowing," said Philippe Capelle, who has had two packages returned for unknown reasons.
In the last federal election, the Liberals pledged to double the budget for processing applications to cut down the multi-year wait times. Last June, the federal government said family reunification continues to be a key immigration priority, and it had upgraded its spousal sponsorship guides and checklists to make them easier to use and understand. 
But glitches in processing have left lawyers feeling like they will never know when they — and their clients — might be tripped up. "I like to think we know what we're doing. People pay because they expect we're doing things properly," Capelle said.
Article content
Lawyer Jacqueline Bonisteel said two packages have been sent back to her. In one case, it was for lack of a postal code on an address on one document, even though the postal code was in several other places on the application.
"It's nerve-racking to submit them, because you never know when it will happen," she said. "The whole purpose of the triage system was so that people wouldn't need lawyers. If you don't have the experience, the chances of it (a package) being sent back are extremely high."
Meanwhile, there's a domino effect if the application is returned. An applicant can get an open work permit if a spousal sponsorship application is pending, but can't if an application has been sent back. The upshot is that an applicant can spend a year in Canada without being able to work, said Bonisteel.
Article content
"The work permit program is amazing. But I think we're seeing more and more people who can't take advantage of it, which is a real shame."
In some cases, the return of the application has led to loss in temporary status, forcing the applicant to re-apply for status, said lawyer Kristen Dunbar Tobin, who has had four applications for spousal sponsorship returned in the past year. The delay can push back an application by one to three months, she said.
An application costs $550. It costs another $550 to re-apply, although the original $550 is refunded within about month, she said. "When you have temporary status, you have to be on the ball. Things have to work smoothly. When things get sent back, even if everything has been done by the book, there's no recourse. We have to resubmit."
Article content
Meanwhile, the lawyers say there's no way to find out the problem in any particular application. Capelle says there's an email address to send questions about a scenario, but there's no way to get answers about individual cases, and it can take a few months to get a response about a scenario.
In a statement, Immigration, Refugees and Citizenship Canada (IRCC) said applicants will not be negatively affected if it is determined that an application package is returned in error. The sponsorship applications are checked by a team of trained staff. If something is missing, a written explanation of why the documentation was not there may be provided, said a spokeswoman. 
"There is also a routine quality assurance process in place to confirm that these checks are being performed correctly and consistently. If the application has all of the necessary forms and documents, the applicant is then sent an acknowledgment letter which includes their application number."
Article content
If a package is returned, the applicant should review the feedback and address the issue, including providing a written explanation of why a particular document cannot be provided, and resubmit, she said.
"The application will be put into processing based on the date that IRCC receives an application which has all of the forms and documents required by the relevant document checklist. That being said, if a client or representative is concerned that an application package was returned in error, they should resubmit their complete application with a covering letter explaining their concerns regarding the return of the application. IRCC will review the information provided and determine how to address the situation on a case-by-case basis."
Article content
Barbara Jo Caruso, the chair of the national immigration law section of the Canadian Bar Association, which has about 1,000 members, said returned applications have been an issue across the country.
"We think it's primarily a training issue."
Caruso points out that the checklist of documents alone is eight pages long. "We have complained that the documents that are required are not necessarily available, depending on the systems in place in foreign countries — asking for a lease in joint names, for example. There seems to be more rigidity."
Ottawa immigration lawyer Ronalee Carey said one of her applications was returned. She had acknowledged that a marriage certificate was missing from the package, but indicated it would be forwarded as soon as it was issued by the province service centre in Thunder Bay. She had to apply for a visitor visa extension for the client as a result of the setback. 
However, for the most part, things are moving more smoothly than they have in the past, said Carey. "Mistakes are made. But they're doing a good job. It's so much better than before." 
Caruso believes there has been a commitment to improving processing times, but IRCC is up against limited resources. The bar association is advocating that IRCC has some mechanism for alerting the applicant that something is missing — like picking up a phone. 
"There should be access to government programs and the ability to talk to someone and fix the problem in a reasonable period of time," she said. 
link