In the May 24 primary election, voters will choose Democratic and Republican nominees for the U.S. House of Representatives, District 7 seat. The top candidates in each party will go on to the November 8 general election.
The position, which is currently held by Democrat Carolyn Bordeaux, will represent represents parts of Gwinnett and Fulton counties.
See a map of Atlanta's new Congressional Districts [PDF]
Democratic candidates:
Carolyn Bordeaux (I)*

Lucy McBath*

Donna McLeod*
Republican candidates: 
Michael Corbin

Mark Gonsalves

Lisa McCoy

Y.G. Nyghtstorm*

Mary West*
*Note: Carolyn Bordeaux, Lucy McBath, Donna McLeod, Y.G. Nyghtstorm and Mary West did not submit responses to Appen Media's questionnaire.
---
Profile: Tell readers a little about yourself.
McCoy: I am married with two teenage sons. I moved to Georgia from Michigan for my first teaching job. I was an elementary school teacher for 20 years. Now, I'm a college professor. I have earned four college degrees including a doctorate. I'm a hard worker ready to serve District 7!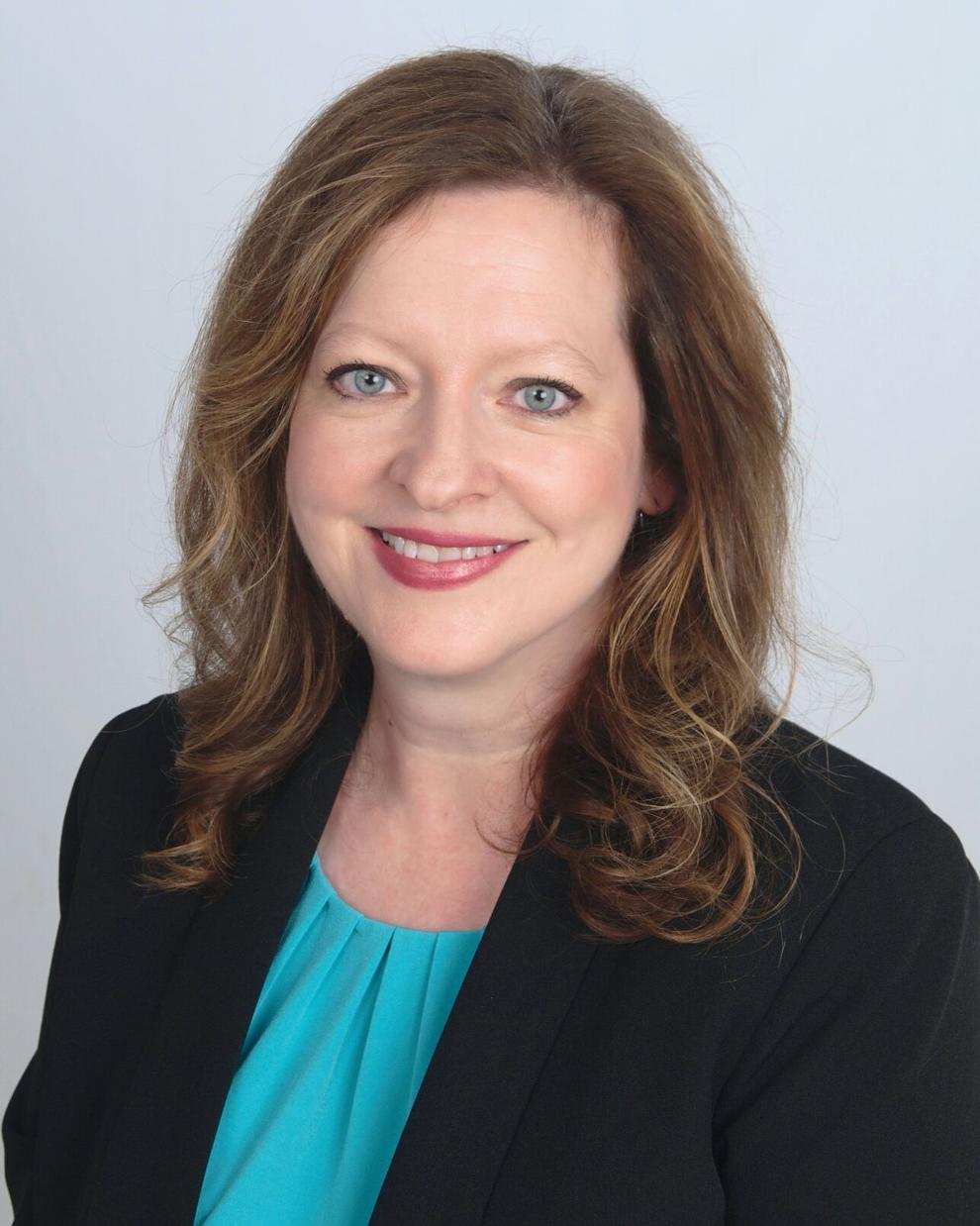 Gonsalves: Longtime residents of Georgia's 7th District, successful businessman Mark Gonsalves and his wife Donna are passionate about preserving and protecting our uniquely American Freedoms which are the cornerstone of our nation's exceptionalism. Fighting for our Freedom First!, Mark stands with us for a better tomorrow for our kids and grandkids.
Corbin: Currently reside in Peachtree Corners, Christian, Gwinnett County resident of 23 years, graduate of Duluth High School and The University of Georgia, BA political science. My interracial marriage and two biracial daughters shape my views. Successful 17-year career in communications, leading divisions at major corporations. My ethos is Faith, Freedom, Facts.
---
Question 1: What do you see as your district's greatest challenge near-term, and have you any ideas on how to address it?
McCoy: My first inclination is to say the economy, however, I see that addressed in another question. So, then I would say securing our borders is the greatest challenge and danger we face. I believe there is no greater threat to the future of our country and for the safety and security of all Americans than unsecured borders. We cannot continue on the path of unlimited immigration under Biden. Last year, a record two million illegal immigrants crossed our border. The largest in American history. So, it won't be long before we feel the impacts here in our wallets paying for it, in our schools, our workforce, and in our hospitals. It's simple. Everyone cannot live here or everything people come here for will cease to exist. This country would be left broke and barren with the toll on our economic and natural resources. First, we need to enforce existing immigration laws and hold accountable those who are willfully breaking them. We need to reform laws that result in chain immigration and the manipulation of our asylum and visa laws. We need both a physical border and a virtual one by making E-Verify required for all businesses nationwide.
Gonsalves: The greatest challenges facing Georgia's 7th Congressional District are soaring inflation, jobs, education and our community's safety.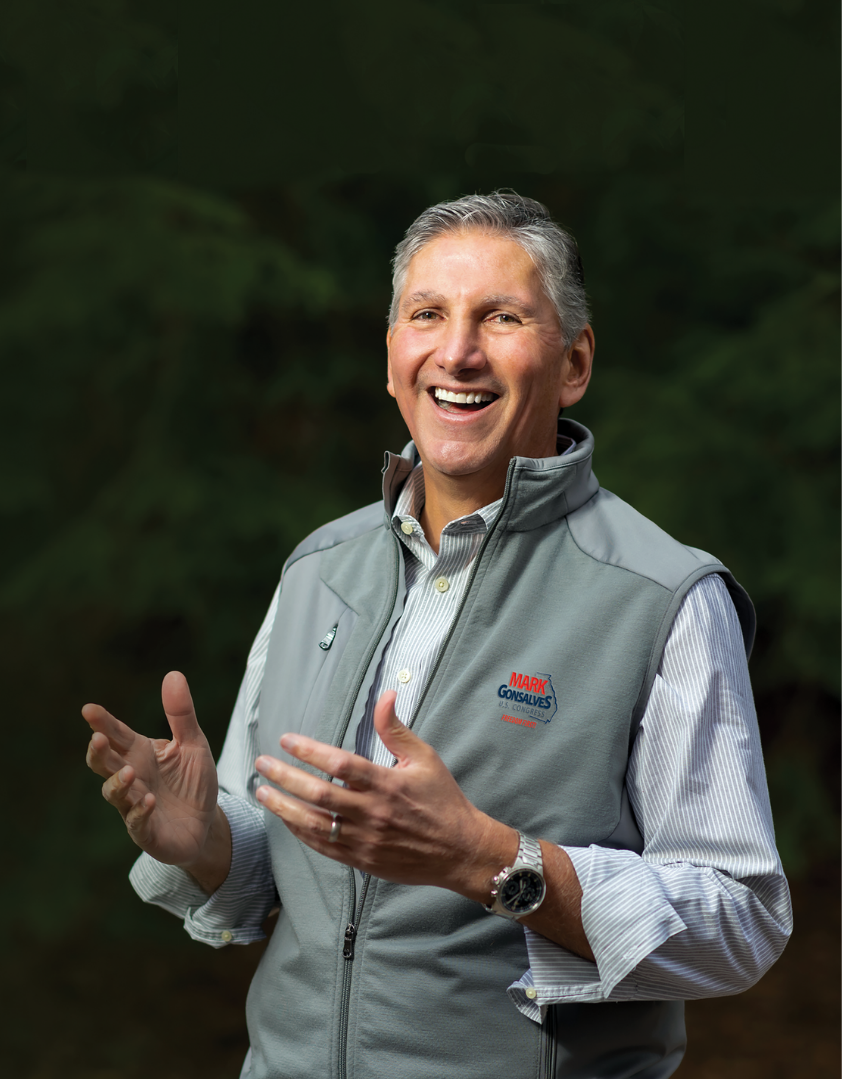 Our inflationary spiral, which will cost the average family an additional $5,200 this year, is a result of unsustainable spending, the Fed inflating the money supply, and an energy policy that took us from being energy independent to foreign dependency in the past year. We must stop the reckless spending, turn back on the Keystone Pipeline and take the handcuffs off our coal and fracking industries.
As a successful businessman, I'm a proven job creator by growing and turning around businesses. We'll create opportunity by fostering Free Market Capitalism, not Crony Capitalism, and focus on small business growth through access to capital and eliminating unnecessary federal regulations.
Education starts with abolishing the Department of Education and eliminating Common Core. School boards' objective must be to have our schools teach a fundamental core curriculum consistent with parental desires, not nonsense like CRT.
For safety's sake, we must invest in law enforcement and mental health initiatives and support a real "get tough on crime" approach, while preserving our 2nd Amendment Right to protect our family, property and community.
Corbin: The greatest challenge in the 7th District is how to address the rapidly growing population, that shows no indication of slowing down. The 7th District contains a vast majority of Gwinnett County and a smaller area of Fulton County, such as Johns Creek. Both counties have grown over 17 percent over the past decade, are the two largest counties in Georgia and in the top 50 nationwide. As you can imagine, this growth is a double-edged sword. I am proud to live in a community that is desirable and welcoming of new residents. However, we must understand the pressure this rapid growth impacts our infrastructure.
The biggest areas of concern regarding population growth are transportation and education. Transportation: our residents need reliable public transportation and adequate roads to support increased traffic flow. Education: Gwinnett is the largest school system in Georgia, and Fulton is 4th. The need for additional schools and teachers is imperative to the future of our children.
I will introduce, sponsor and co-sponsor bills that directly impact funding of these efforts from the federal government. I will also immerse myself in oversight in these areas to ensure funding is never being abused in any form or fashion.
---
Question 2: While in office, how will you instill values of public engagement and transparency among your staff? 
McCoy: I believe elected officials are there by the will of the people they represent and should therefore always be beholden to those who elected them. I know I will. My staff will make every effort to maintain open lines of communication and be responsive to constituent needs and views. It would be a staff responsibly to maintain a current website, email blast and newsletter to promote engagement and transparency about what I am working toward and fighting for in Congress.
Gonsalves: Public engagement starts with Constituent Services. In business, I take great pride in having built and trained award-winning Customer Care departments which provide world-class service. I'll take these same skills to Congress for the constituents of Georgia's 7th District. Transparency starts with leadership, and leadership starts with a vision. My vision is to have my staff understand they are responsible and accountable to the people who sent me to Congress.
Corbin: My ethos is based up Faith, Freedom, and Facts. Those three pillars guide my decisions in life and while in office. So, this question correlates directly with facts. We must hold firm in facts over fear. That means holding the government accountable to deliver the facts to the people.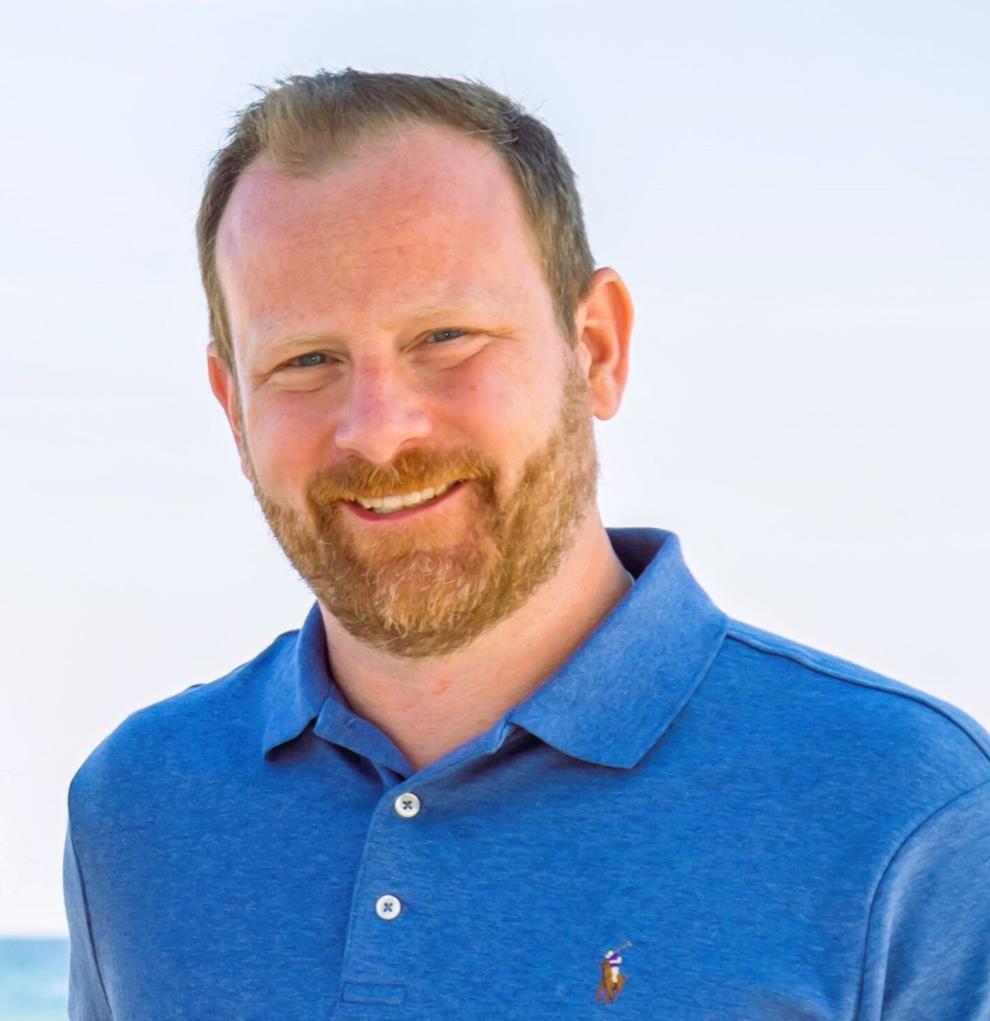 Today, the government manipulates the people through the media. Conversely, the media manipulates the people through the government. We must have leaders that call out news that is not factual. Considering the constant media storm and information overload, we must be given the facts. I will call out anyone at any time who does not uphold this oath.
This will hold true amongst my staff as well and there will be no tolerance for deceit. As it pertains to public engagement, I will hold quarterly town halls for my district, open to anyone. The agenda will cover recent events locally, nationally, and internationally and my thoughts are on each and how I am helping to address them. We will also publish and leave open for discussion all bills that were voted on within the previous quarter and answer questions on why I voted a particular way.
---
Question 3: With rising costs of living making many voters' everyday lives more expensive, what will you do to promote economic stability in your district? 
McCoy: According to recent polls, the economy is the primary concern of Americans, and rightly so. Like many, I have had to make hard choices that I thought I would never have to make due to inflation and soaring gas prices. Skyrocketing inflation has largely been the result of reckless, irresponsible government spending that needs to stop. In spite of inflation and our soaring national debt, Democrats are eyeing even more spending and taxes, thereby adding fuel to the fire. I would vote to stop any such endeavors. We need to lower taxes, inflation, and our national debt, not raise them all exponentially. I would support any initiatives that reduce the cost of living and support small businesses in our community.
Gonsalves: The rising cost of living under the current administration is greater than anything we've experienced in over 40 years. This is a direct result of fiscal irresponsibility, unbridled, nonsensical spending, and failed energy, trade, and economic policies. Economic stability in GA7 starts with a focus on job creation, having access to capital for business development and expansion, and reducing the burden of federal regulations. We must also encourage educational opportunities that develop sought-after, well-paying, skills in the trades – not just in sciences, healthcare and technology.
Corbin: This isn't a Republican issue it's an American issue affecting us all. I'm talking about everyday people down the middle, like my family. Those feeling pain right now, every day at the pump, the grocery store, buying a house, paying rent, feeling lied to and receiving no answers from D.C.
We need economic stability, especially in my district which is part of Metro Atlanta. As of today, Metro Atlanta yields the highest inflation rate in the country at 9.8%.
First, we must STOP reckless spending. Second, interest rates, they will have to go up. That is the only way to correct the value of the dollar after trillions have been irresponsibly pumped into the economy. Lastly, energy independence. We must remain a net positive producer and consumer of oil and gas, until we have a realistic short-term and long-term plan for renewable energy that is affordable and practical for all Americans. We cannot be held hostage by our enemies and allies over energy, causing everyday citizens to pay more at the pump. Money that could be going towards saving and the future of their families.
link